Software Development Services in Gorakhpur
Software development is an art which offers value to your business. However, it should be developed the requirements of the clients accordingly. We cater to the client's needs thoroughly by providing them with custom software development services at the nominal rates and timely delivery. Our software professionals are competent and trained enough to cater to the unique and innovative demand of its customers in incredible ways.

Software is a kind of programs, which enable a user to perform some specific task with peripheral devices on a computer system, Android phones, iPad, etc. Basically, it acts as a mediator between computer hardware and users. No software can design and run seamlessly without the interference of software designers.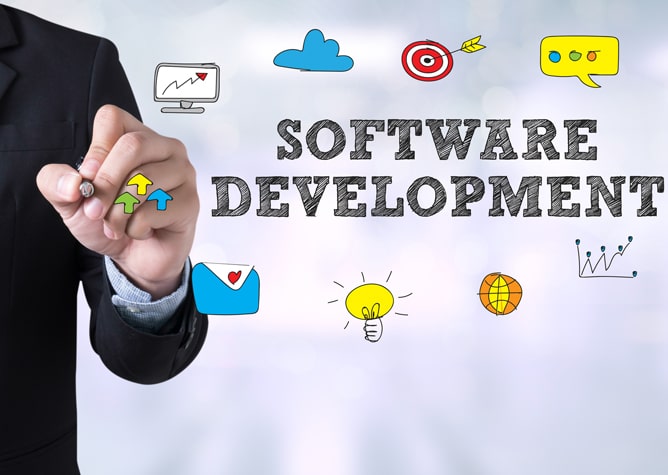 We Provide Best Service For Your Company
Specialized software development services at Gorakhpur
While some software companies focus on a particular aspect of software production (for example, the frontend or backend), others take on more general software projects or deliver IT consulting services.
Software agencies hire skilled and experienced software developers, but they also invest a lot in their professional growth.
Our implementation specialists will work with your IT team to establish detailed software development services.