CRM Implementation
Customer relationship management (CRM) system should enable you to respond quickly to customer needs and market changes. You want to make smart and informed decisions while providing great service. We understand the importance of the contact database that you've built up over the years, and the timeliness of having the implementation project up and running as soon as possible.The solution to this setback is by designing a website that can be conveniently viewed on smaller screens as it is on widescreen monitors.
A single partner accountable for all aspects of your technology, implementation, and support
A professionally installed, configured, and fine-tuned solution
Efficient, optimal use of technology with proven best practices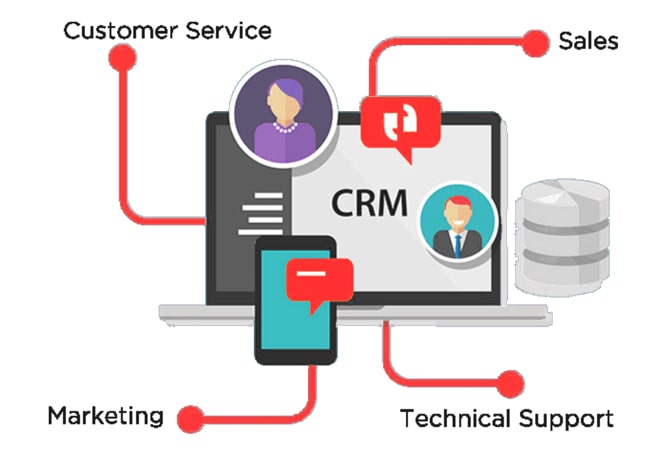 Attributes of our CRM software
Mobile apps and alerts.
Data Security+ backup.
Helpdesk management.
Social media management.
Improve Customers satisfaction.
Sales Performance management.
Social media management.
Cloud-based CRM.
Reporting and dashboard.
Maximize business performance.
Extensive Captured Audience - obile online users do not have many submissions for hard to use websites; they will only find one other site that is easier to use and watcher friendly.
Maximize Online Presence - A font-designed and well-marketed website will not work with mobile users without a responsive design. Traffic will be high, so as your bounce rate.
No Duplicate Content - Building different websites to support different devices could also mean duplicated content. To determine this, you will need to come up with different sets of content which can confuse your viewers.
Lower Costs - You only need to market, maintain and support one website that will work for all your customers, effectively cutting down on your operating costs.
Stop wasting your time and money making a website that can't be properly seen by most of your customers that are on mobile. Get first in the competition with a responsive web design; contact us to know how we can help you with this.


We Provide Best Service For Your Company
Specialized CRM implementation Services at Gorakhpur
CRM implementation is the process of installing CRM software so an organization can manage current and potential customer relationships. Successful CRM implementation can help businesses analyze customer interactions, efficiently track leads and streamline processes. In order to see the benefits of implementing CRM software.
CRM is a system that manages a company's interactions and relationships with both current and potential customers.
CRM software enhances the customer relationship through managing customer interaction, tracking leads, and streamlining processes.