Industrial Training
Industrial training offers the students with important practical knowledge and skills and encourage them in becoming a successful and best professional engineer. The main objectives of the industrial training is to provide the best and relevant theoretical knowledge to gain in a particular time period. Students complete their industrial training during minimum period of 12 and 14 weeks and pass the training assessment in order to graduate.

It provides the liability for real life work and internships to choose the career options with different work environments and publicity to the latest technologies that are currently being used by an important and relevant industry, etc.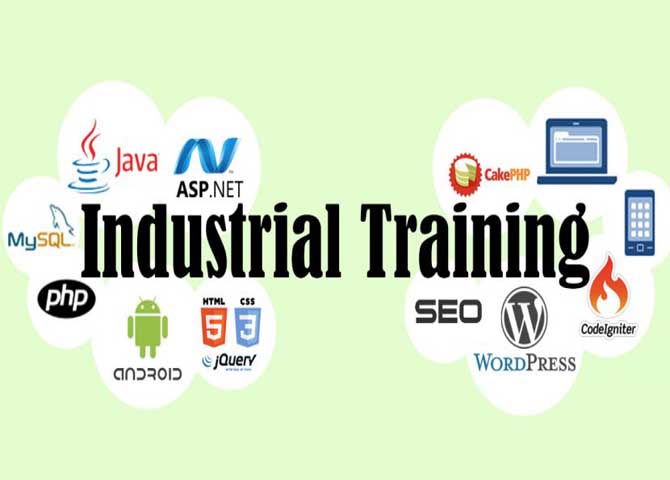 The purpose of Industrial Training is to expose students to real work of environment experience and at the same time, to gain the knowledge through hands on observation and job execution. From the industrial training, the students will also develop skills in work ethics, communication, management and others. Moreover, this practical training program allows students to relate theoretical knowledge with its application in the manufacturing industry. The objectives of industrial training are:
To develop skills in the application of theory to practical work situations.
To develop skills and techniques directly applicable to their careers.
Internships will increase a student's sense of responsibility and good work habits.
Internship students will have higher levels of academic performance.
Internship programs will increase student earning potential upon graduation.
To build the strength, teamwork spirit and self-confidence in students life.
To enhance the ability to improve students creativity skills and sharing ideas.
To expose students to real work environment experience gain knowledge in writing report in technical works/projects.
To provide students the opportunity to test their interest in a particular career before permanent commitments are made.
To build a good communication skill with group of workers and learn to learn proper behavior of corporate life in industrial sector.
he student will be able instilled with good moral values such as responsibility , commitment and trustworthy during their training.
We Provide Best Service For Your Company
Specialized industrial training Services at Gorakhpur
We understand our responsibility to share our experience with freshers/experienced professionals to enhance their skills We provide industrial training to students and professionals from diverse backgrounds Our expert professionals help you in becoming proficient in the training module you enrolled.
We give training on live projects so that trainee can be confident enough to explore the corporate world.
Industrial training is remarkable training centre in gorakhpur for Best Industrial Training with Live Projects organized course-ware.