Graphic Designing Services in Gorakhpur
Graphic designers create visual concepts, by hand or using computer software, to communicate ideas that inspire, inform, or captivate consumers. They develop the overall layout and production design for advertisements, brochures, magazines, and corporate reports. Graphic design is important in the sales and marketing of products, and is a critical component of brochures and logos. Therefore, graphic designers, also referred to as graphic artists or communication designers, often work closely with people in advertising and promotions, public relations, and marketing.

Graphic designers work with both text and images. They often select the type, font, size, color, and line length of headlines, headings, and text. Graphic designers also decide how images and text will go together on a print or webpage, including how much space each will have. When using text in layouts, graphic designers collaborate closely with writers who choose the words and decide whether the words will be put into paragraphs, lists, or tables. Through the use of images, text, and color, graphic designers can transform statistical data into visual graphics and diagrams, which can make complex ideas more accessible.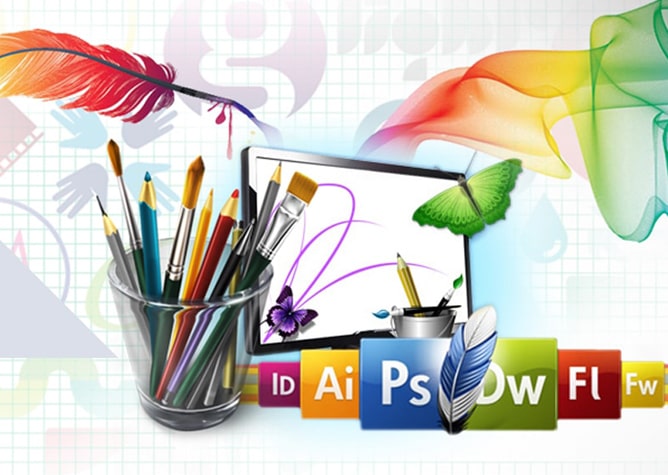 We Provide Best Service For Your Company
Specialized graphic designing Services at Gorakhpur
Graphic design plays a very crucial role in this competitive market as a tool for communication . An impressive graphic design is a perfect combination of texts and pictures to explain your business ideas through different mediums.
A good graphic design connects different audiences and relate them to business in a special way.
It is important for people to know how much professional your business is and every thing whether it is a business card or a website shows your professionalism through its graphics.